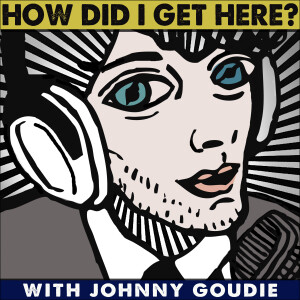 Tuesday Apr 23, 2019
Episode 796: Adrí Lavigne / Stephanie Marlar W/ "May The 4th Be With Y'all" Stops By!
Hello friends! Singer/songwriter, Adrí Lavigne is my guest for episode 796! He is releasing  a new single, the Matt Novesky (Blue October) produced, "Take Me Home" this Friday, May 26th. He jumped into a career in music about a year ago, which is soon, but he's already in the studio with real dudes. Go adrilavigne.com for music, show dates and more. Adrí and I have a great conversation about growing up in Géraudot France, a village of about 300, the culture shock of moving to the U.S. at 10 years old, making music with his dad, working with Matt Novesky and much more. I had a great time getting to know Adrí. I'm sure you will too. Plus, the amazing Stephanie Marlar stops by to chat about her big Star Wars themed event, the 4th annual "May The 4th Be With Y'all" benefitting Ronald McDonald House taking place Saturday, May 4th from 2pm to midnight at The Highball here in Austin. The event is a must for any Star Wars fan and includes an art show, live tattooing, Star Wars themed performances. Find out more at silverlegcreative.org. Let's get down!
Ciao! -JG
Comments
(0)
To leave or reply to comments, please download free Podbean or