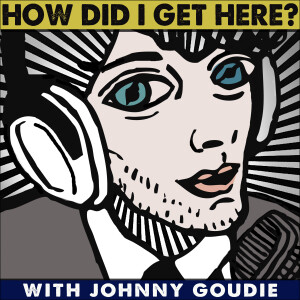 Thursday Jan 10, 2019
Episode 766: AMF's Artist Development Program Class of 2018- Otis Wilkins, Kalu & The Electric Joint, Shy Beast, Aaron Stephens, Superfonicos, Alesia Lani & Western Youth!
Hello gang! The second year of the Austin Music Foundation's, Artist Development Program, which I am part of, is drawing to a close and ready to celebrate!The NEXT is our way to showcase these hardworking bands. Join us at Antone's Nightclub on Friday, January 18 for performances from all 7 of our current program participants: Aaron Stephens, Alesia Lani, Kalu & the Electric Joint, Otis Wilkins, Shy Beast, Superfónicos and Western Youth. In this episode of "How Did I Get Here?" I took some snippets from conversations I had with each of these artists on the podcast over the last year giving you the chance to get to know them better. For tickets to The NEXT go HERE! I have had a great time getting to know these amazing artists through the Artist Development Program and the podcast. I'm sure you will too. See you at The NEXT! Let's get down!
About the Artist Development Program
The Artist Development Program (ADP) was designed by the Austin Music Foundation alongside leading music industry professionals. The intensive seven-month program aims to prepare a select group of emerging Austin artists to take their careers to the next level. ADP artists work closely with a team of mentors through both one-on-one consultations and classroom-focused group sessions, where artists are encouraged to discuss their goals and share ideas with peers.
Comments
(0)
To leave or reply to comments, please download free Podbean or