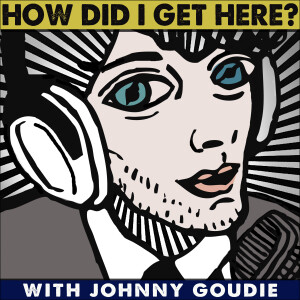 Tuesday Sep 03, 2019
Episode 836: JD Torian / The Beatbox From Rhythmo Creator, Ethan Jin Stops By!
Hello friends! I hope you had a great Labor Day weekend. Singer/songwriter/former owner of Austin's Pizza, JD Torian is my guest for episode 836! JD's brand new ep, Acoustic just dropped last Friday, August 30th and is available wherever you stream or download your jams. Go to jdtorian.com for show dates, music and more! We have a great conversation about his fascinating life, selling Austin's Pizza, getting more into music, playing with Kevin McKinney, making Acoustic, going through his adoption agency to find his original family and much more. I had a great time getting to know JD and I'm sure you will too. Plus, Ethan Jin, creator of The Beatbox From Rhythmo stops by to tell us all about his new instrument, The Beatbox. They're launching their Kickstarter campaign today and you can order your own Beatbox at a discount! Go to rhythmo.io for more info on The Beatbox. Let's get down!
Attention musicians! Need a short run of vinyl? Check out our friends at Austin Signal! Click HERE for 10% Discount on Vinyl Cuts for Podcast Listeners. 1-50 copies, No Minimum. Enter code HDIGH
Ciao! -JG
Comments
(0)
To leave or reply to comments, please download free Podbean or