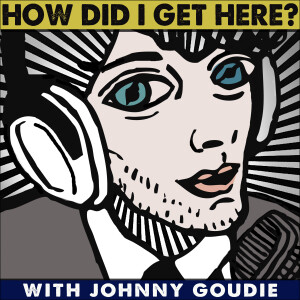 Friday Feb 14, 2020
Episode 884: Jonas Wilson Returns! / Jenna Barrett Checks In About Her "Static Exposure" Podcast
Happy Valentine's Day! Musician/composer/producer/engineer and all-around brilliant artist, Jonas Wilson is my guest for episode 844!  When Jonas isn't making records for other artists like Alta Mesa or making music in bands like The Midnight Stroll, he's writing and recording his own music in his studio. He's taken 50 songs he's written and recorded over the last decade and is releasing them this year. The first song, the dreamy, "Somebody Save Rock n Roll" is available now on Bandcamp.com. He's dropping another 20 songs tomorrow, Sat. 2/20 and celebrating with a show at Lockhart Arts & Crafts in Lockhart, TX. Go to jonaswilsonmusic.com for music, show dates and more. We have a great conversation about rock & roll and why it needs saving, his record label Mr. Pink Records and the artists that have joined, the rise of the cassette, our run-in with Mick Fleetwood and much more! I have been friends and been making music with Jonas for almost 20 years and I always love hanging out with him. I'm sure you will too. Plus, my valentine, photographer, Jenna Barrett joins me in the intro to chat about her new podcast, "Static Exposure", where she and her co-host, Julie Davis talk with others in the photography and fashion industry. You can find "Static Exposure" on Spotify and wherever you stream the pods. Great show! Let's get down!
Attention musicians! Need a short run of vinyl? Check out our friends at Austin Signal! Click HERE for 10% Discount on Vinyl Cuts for Podcast Listeners. 1-50 copies, No Minimum. Enter code HDIGH
Ciao! -JG
Comments
(1)
To leave or reply to comments, please download free Podbean or
I discover lots of great music from un knowns on bandcamp and as an old school guy, I dig how they post lyrics to songs and that I can play before pay. And I always pay cause I recognize the labor of love.